Everyone is getting fit at Newbald School, with our exciting new WAKE UP and SHAKE UP exercise routines!
Every morning from 8:40am in the hall
Another proud moment for Newbald School, as the Modeshift team receive the Modeshift Bronze Award on behalf of the school. CONGRATULATIONS to all the school for a FANTASTIC ACHIEVEMENT!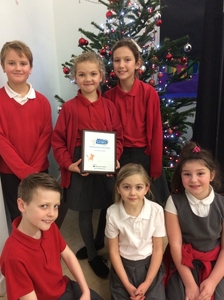 Thank you to Mrs Sinclair, Damien and the Modeshift team for all your hard work.