READING AT NEWBALD SCHOOL
World Book Day: Thursday 2nd March
We are focusing on our reading at Newbald School.
Please click on the image below to see our Newbald Reading Updates.
MODESHIFT AWARD
Another proud moment for Newbald School, as the Modeshift team receive the Modeshift Bronze Award on behalf of the school. CONGRATULATIONS to all the school for a FANTASTIC ACHIEVEMENT!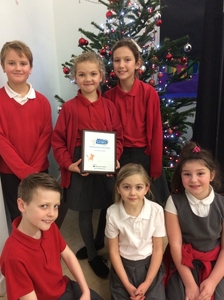 Thank you to Mrs Sinclair, Damien and the Modeshift team for all your hard work.