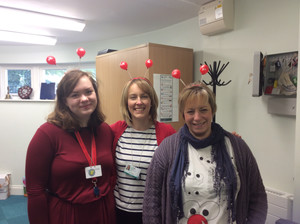 'Why wouldn't you give Elsa a balloon?
.She'd let it go!!!'
Newbald went joke crazy last Friday on Red Nose day -an assembly of joke sharing!
Mrs Rees sent parents joke texts from the children throughout the day!
A fantastic £95 was raised for comic relief!
Well done Newbald -AGAIN!

BEVERLEY ART GALLERY
We were all so amazed at the fantastic photographs in the Beverley Art Gallery this week! We all chose our favourite photos, and enjoyed making our own sketches. I hope it has inspired the children to enter our own Photography competition too.