May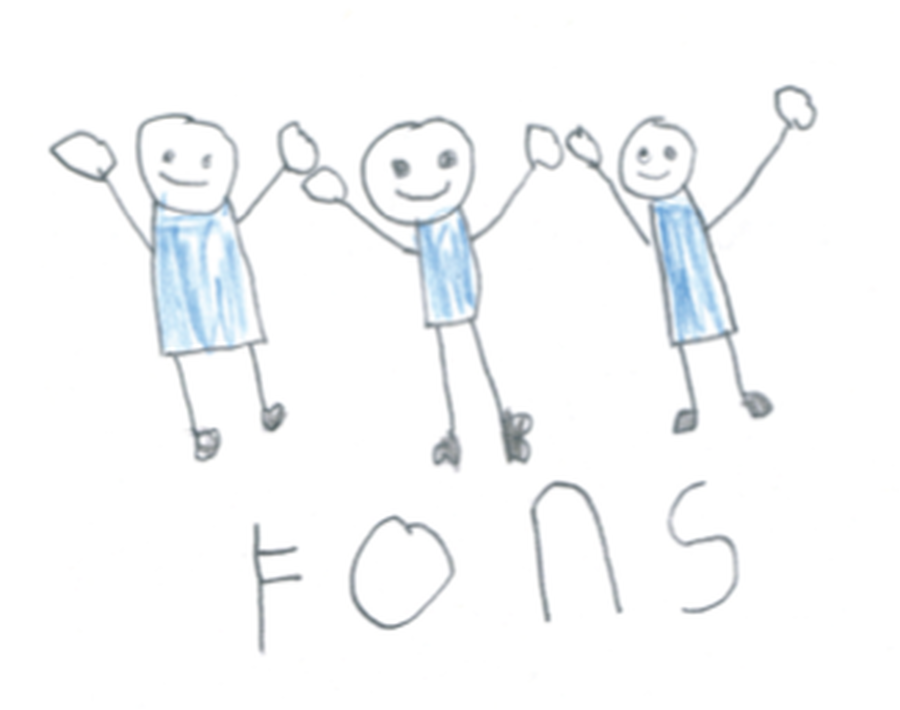 THANK YOU!
Thank you FONS for your generous donation so we could buy exciting new reading books!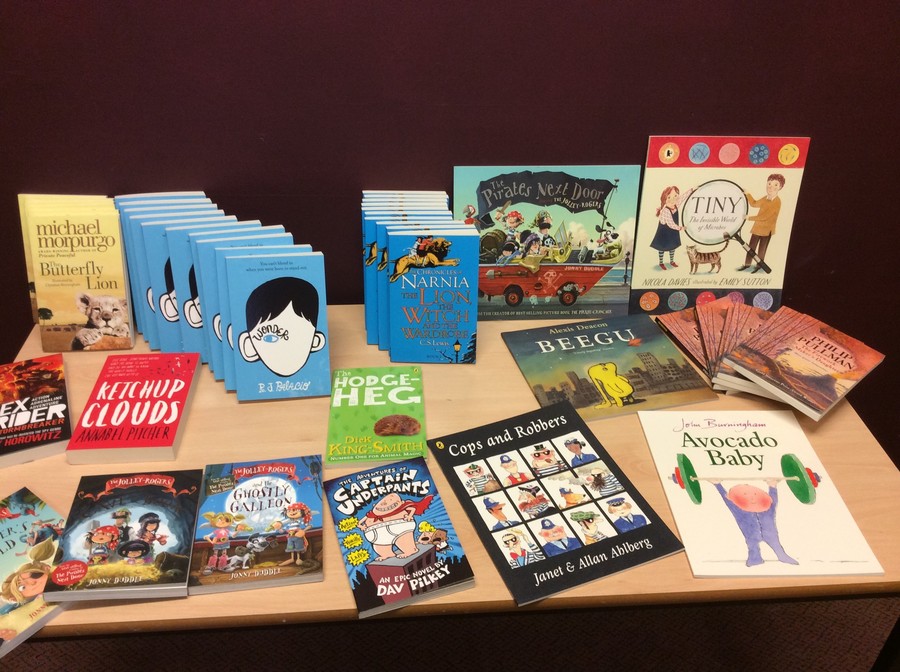 This was one of our winning entries for our Easter Egg competition "Our School Reading Challenge."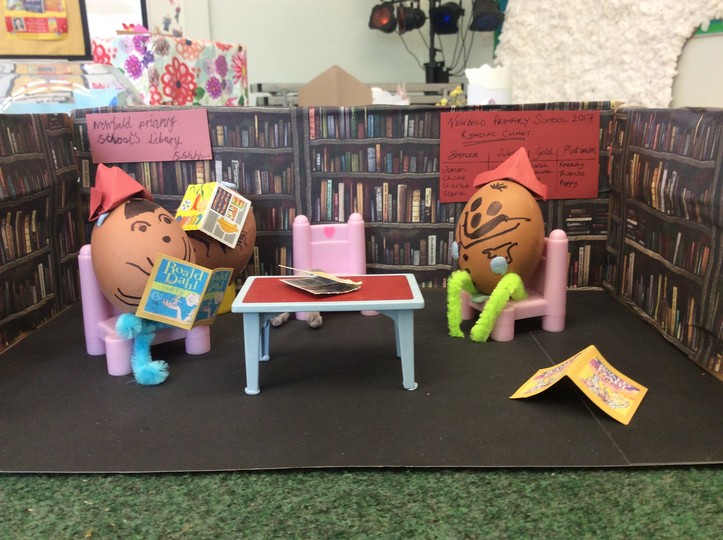 February/March: Our new Reading Challenge Begins
APRIL: Children reaching their Bronze Award, were awarded certificates in our last assembly of the term.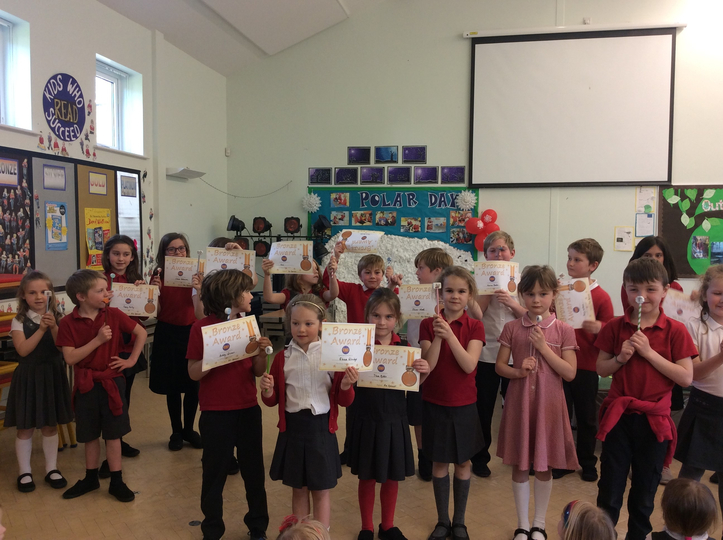 MARCH:
Otters' Book Corner has become a Rainforest 'chilling area for reading '- a relaxing place to be!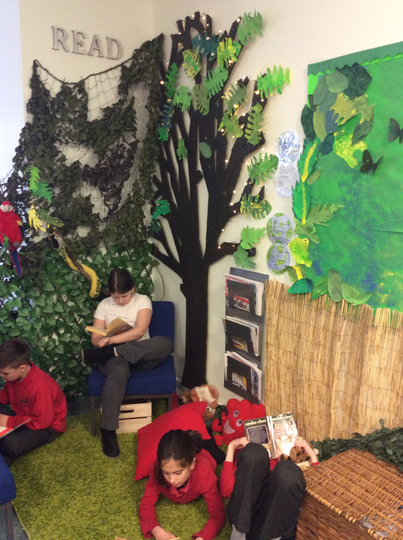 The day started with a parade in the hall and photo shoot time. All the teachers shared their favourite books from when they were a child.
Mrs Sinclair said she loved all the books by Enid Blyton, especially the Famous Five and The Magic Faraway tree, which she also read to her own children.

Mrs Spencer said she loved reading all the Famous Five books, and that was she started to really love reading and wanted to be on adventures like them.
Miss Morris said she loved the Flower Fairy books, especially the beautiful illustrations, and these are now in her book corner in her classroom for her class to enjoy.
Mrs Cooper said her favourite author was Roald Dahl, and she loved all the stories, and she always loves to share them with the children in her class.
Mrs Pears said she loved the Secret Garden , as she loved the characters and the special kind of magic in the story.
Reading at Newbald Update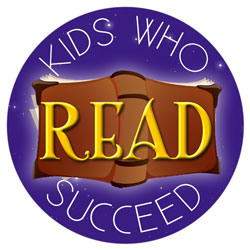 We are reviewing our teaching of reading at Newbald and we will update you with information, guidance and upcoming book and reading events. Scroll down to find out more...
TIPS TO HELP YOUR CHILD TO READ AT HOME
Reading – it's your child's ticket to everywhere! Establishing a good reading routine is essential! One of the most important things you can do for your child is develop their love of books early on in life. It really is the key to their future learning and success.
Children naturally copy what they see their parents doing, so lead by example. The more you read, the more they'll read! Books, magazines, newspapers, footie results, recipes, e-mails, instruction manuals, birthday cards – it doesn't matter what you read - it'll show reading as an enjoyable, useful skill worth having (not just as a chore associated with school and homework).
Settling down together with a good storybook is a special quality time that enables you to bond with your child. It's the perfect time for them to open up and tell you how they feel or what they've been doing, so make sure there are no distractions.
Let your child experience as many different kinds of reading material as possible – picture books, pop-up books, rhyming books, comics, magazines, story books and factual books.
It's important that your child reads aloud to you, even after they're able to read fluently. You can still read aloud to them too. It helps them to use their imagination, build concentration and develop comprehension, as practice helps children really get into the story without having to stop and work out new words.
HAPPY READING!
READING AT HOME- NEW CHALLENGE...
We really want to encourage every child in Newbald to be reading more at home. After half term we are launching our whole school , 'Kids Who Read Succeed' Award system.
In the school hall we want to celebrate consistent reading at home on our special board that shows which award the children have gained.
The awards
Bronze: 25 times read at home or 2 books in Otters class
Silver: 50 times read at home or 4 books read in Otters class
Gold : 75 times read at home or 6 books read in Otters class
Platinum: 100 times read at home or 8 books read in Otters class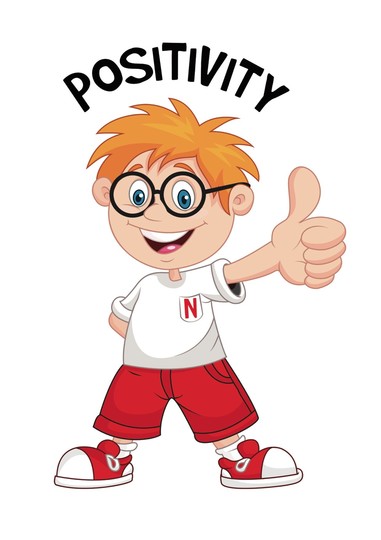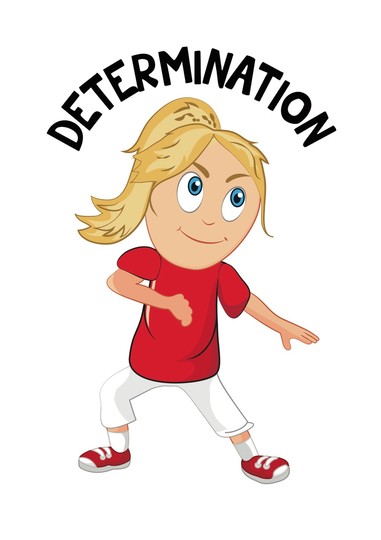 WE ARE POSITIVE AND DETERMINED READERS!
Newbald's 8 Reading Principles.
Our School Reading Principles are displayed in our book corners. After a teacher, pupil and parent survey we have now 8 Reading Principles, which have been shared with children in a series of assemblies.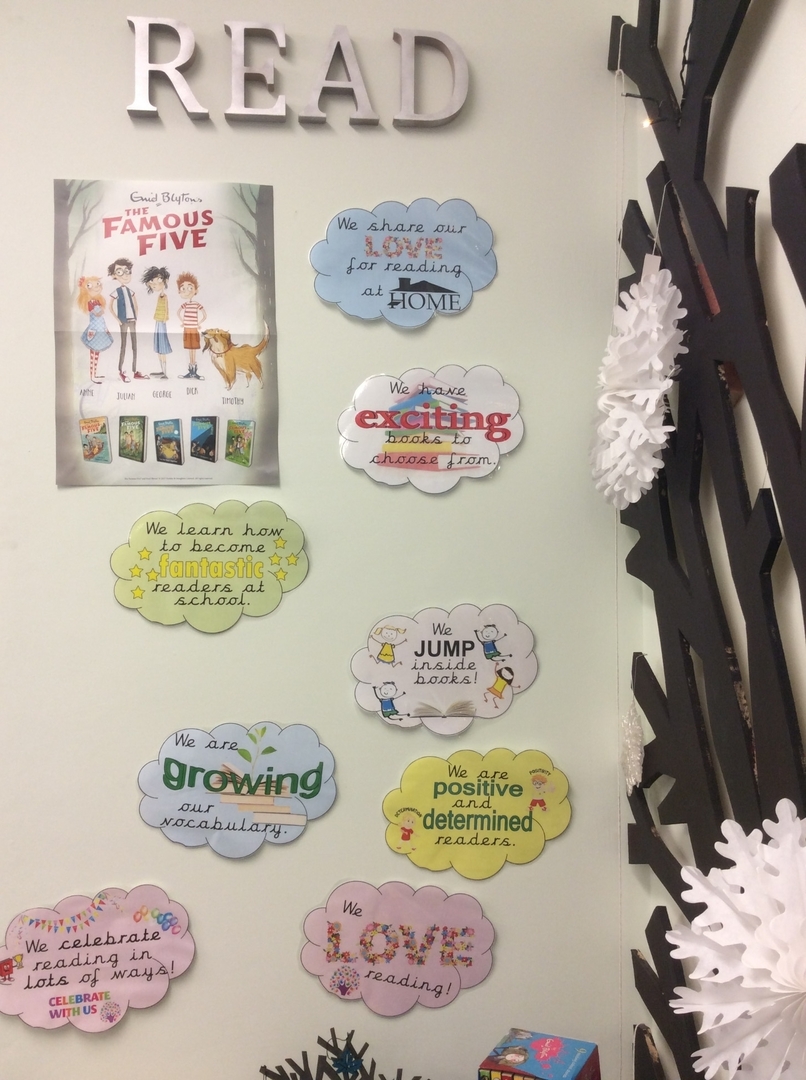 JANUARY 2017
Books we are using in our classes this month are:
Squirrels Otters Foxes
Squirrels Class
Squirrels are sharing the book Flat Stanley. They have been thinking how it must feel to wake up 'FLAT!'
Foxes Class
Foxes class have a cosy Book corner, where children can browse books with the soft toy Book Buddies.
The children have been developing their 'Finding and Copying ' skills, using their class book, STORM. The children had three levels of challenge to engage them. They all rose to the challenge!
Otters Class
Otters class will be opening up a Reading Café- one lunchtime a week , and during the children's free reading time.
The children will be able to do a book taste, read this week's news in First News, access Reading eggs on the ipads, do author researches, book reviews and have quiet time to just enjoy reading their reading book.
January 10th : Otters' reading café is now open for business!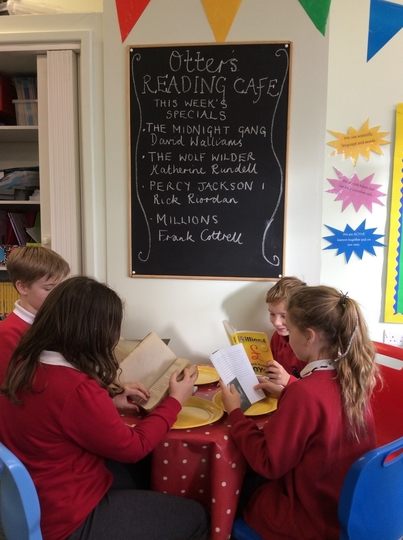 Teaching Reading Comprehension: A whole school approach.
Each class will focus on a whole class text, and extracts, to develop the children's comprehension skills.
We are launching our fortnightly style of Questioning across the school in January
We will be starting with an understanding of 'True and False' at all age ranges, and how this can apply to the children's understanding of what they are reading.
We will then move onto 'Find and Copy'
BOOK CORNERS:
Every class has a book corner for browsing books and with a reading working wall, of questions and of teaching points for the children .
Otters' Book Corner below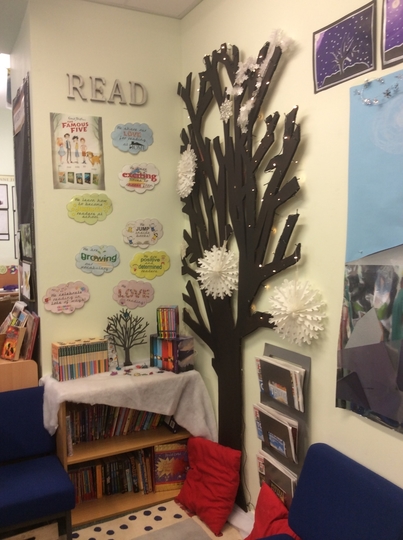 December 2016
All the children received a book from the school for their Christmas present this year, and a child from each class were awarded a special book prize for the 'Love of Reading' in Special mentions.
On Thursday 15th December

Christmas Campfire Story Time!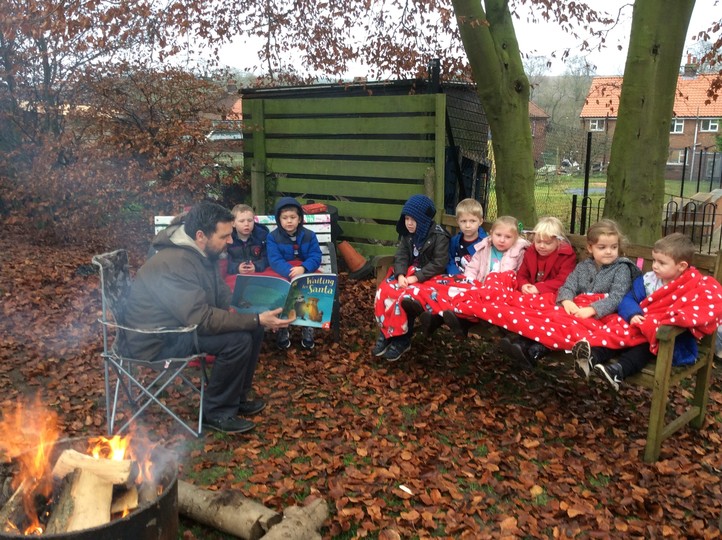 On Thursday , each class had a cosy time around our campfire, listening to Christmas stories and sipping hot chocolate. It was a really magical time and definitely will be repeated!
November 2016
The teachers will be choosing one child from each year group who shows their love of reading, to receive an award in December's Special Mentions.
Newbald's Reading Principles
November 18th
We have our School Reading Principles! Thank you for input, we have sorted all the contributions and come up with 8 Newbald Reading Principles. We will be sharing these in assemblies and in our classes. They will be displayed in our class book corners as soon as we can. Photos to follow!
November 8th
We are putting together our School Principles for Reading. We are including children's, staff's and parents' voice.
Please return your suggestions ASAP please. INFO ON READING PRINCIPLES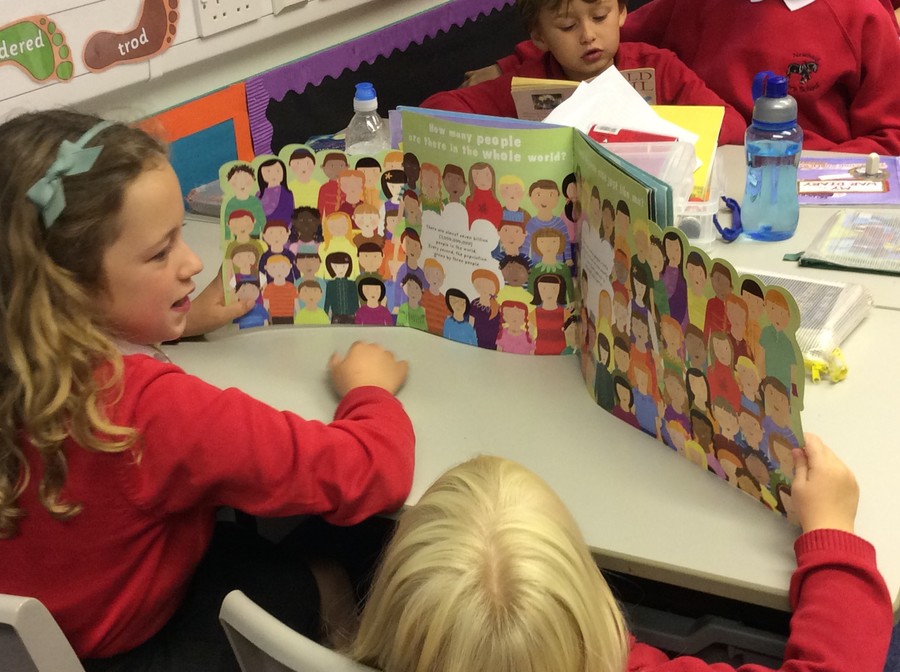 Reading Buddy System in action!