Newbald Primary School -

British Values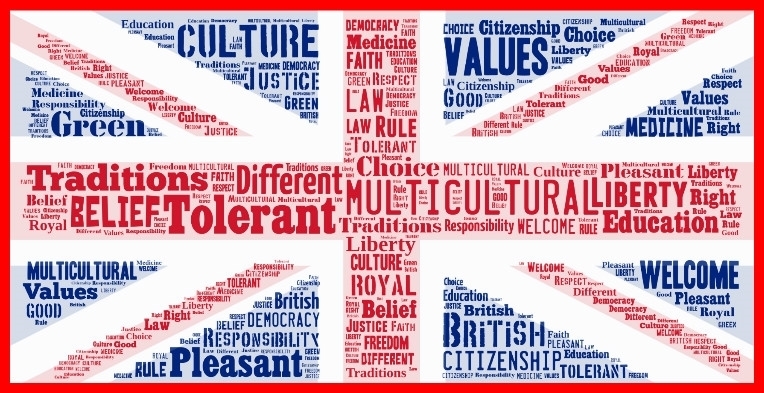 The Government set out its definition of British values in the 2011 Prevent Strategy, and these values have again been highlighted by the DfE as an important and inherent part of school life. Here at Newbald Primary school we strive to ensure these values are embedded in school and reinforced regularly.
In the following ways Newbald School aim to:
"create and enforce a clear and rigorous expectation on all schools to promote the fundamental British values of democracy, the rule of law, individual liberty and mutual respect and tolerance of those with different faiths and beliefs."
We promote British Values within our curriculum in a variety of ways, too see a selection of how we incorporate them into our lessons please view our curriculum document.
Promoting British Values in our Curriculum
Democracy
The school council at Newbald is an active part of the school community. Every child on the school council is voted in by their class. There are two representatives from each year. The council meet regularly with the Class 3 teacher and organise events to raise funds for both, deserving charities and school. The school council members feedback to their class and actively seek class views which are discussed at meetings.

Within our creative curriculum our children are taught about and encouraged to respect public institutions and services. The school hosts visitors from the local community and we aim to visit places in the area such as businesses and the local church.
The Rule of Law
At Newbald Primary School the importance of laws are held in high regard both those that govern classroom and school life or the country.

The children at Newbald Primary are all included in the decision making process that takes place in each class to draw up the class rules that will enable their class to work together effectively. The children are taught the values and reasons behind school rules, the responsibilities that this involves and the consequences when rules are broken.
Individual Liberty
The school does not tolerate bullying in any form and we follow a strict and robust anti-bullying culture.

All staff consistently use, firm but fair behaviour strategies and the Behaviour and Discipline Policy is regularly reviewed and updated. This allows our children to feel safe and secure at school.

We actively encourage children to make individual choices and aim to give them the right and power to act, believe, or express themselves in a manner of their own choosing. As a school we demonstrate this through our e-safety and PSHE.
Mutual Respect and Tolerance of those of Different Faiths and Beliefs
The school ethos embraces mutual respect and children are actively taught that their behaviours can affect their own rights and those of others. It is understood across the entire school community that all members treat each other respectfully.

Newbald School regularly visits the local village church to hold school services at Christmas, Easter and Harvest. We are lucky to welcome a variety of visitors from a range of communities and organisations into school.

All children in school actively become involved supporting a variety of charities throughout the school year. For example Fairtrade, Shoebox Appeal, Cash for Kids and MacMillan.